The Web's Leading Military Blog Since 2004
Meet Michael Patrick McManus aka General Douchey McChinpubes
Please note: This story on Michael Patrick McManus is rapidly developing. Please check the Michael Patrick McManus tag for the most up to date information.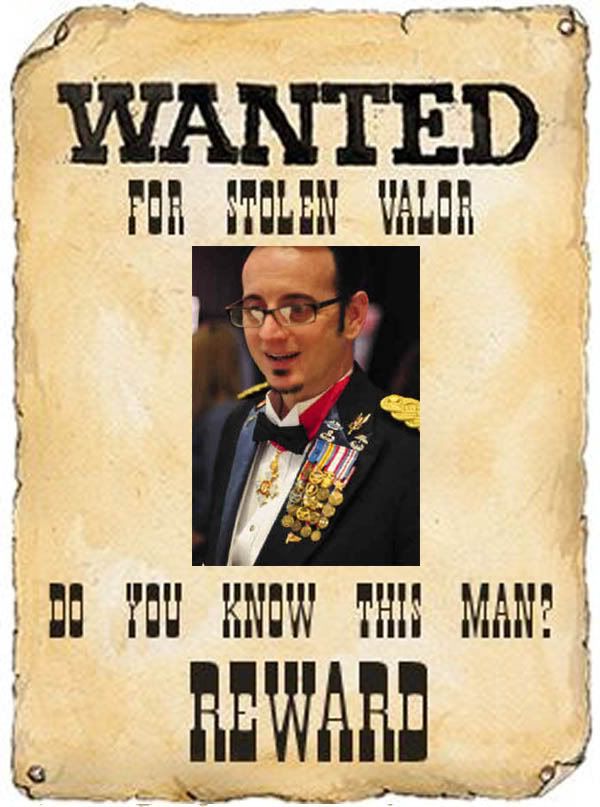 Michael Patrick McManus in an Army dress uniform
Image credit:
Mrs. G
Within hours of all the milblogs sending out the alert, we had his name. We then found his Friendster profile, which now seems to have disappeared. But don't worry, Mikey. We have it archived. Then we found a literal metric crapton worth of stuff about this guy including a Facebook profile under a different name where he is a Buddhist monk and pictures of him with "Steven Seagal". Also my beating around the bush of him being gay turned out to be true. He couldn't be any more proud of the fact he is gay if he had it tattooed across his forehead. Consider yourselves lucky you didn't see the pictures from his Friendster profile.
TSO at This Ain't Hell has done a great job of blogging everything as it happened unlike me who read the emails with it all and could do nothing but sit back and laugh. Check out the following links to get an idea of what kind of person we're dealing with.
Michael Patrick McManus Chan, aka General Ballduster McSoulpatch Chan comes from his boyfriend/husband/whatever.
What we know about General Ballduster McSoulpatch (Employment)
What we know about General Ballduster McSoulpatch (Education)
General Ballduster McSoulpatch, The Timeline
Apparently the FBI thinks this is no big deal They do now, just go read it.
Just a bit of full disclosure, I believe there is still a tiny little bit of evidence out there that he may have, at one point in the past, for an unknown amount of time. . .served in the Army. I know this is going to break CJ's heart that his Army has been defiled by this piece of trash.
Bouhammer is currently down, but Troy passed along a comment via email today that McManus is also well known in the Houston area emergency rooms. I can't provide a link until Bouhammer comes back up but here is the text of the comment. I also can't provide independent verification of the below statement so take it with a grain of salt. My personal opinion is that it doesn't surprise me.
He is well-known among the local emergency departments as a drug addict and pathological liar who presents to the ER with a bogus complaint of severe abdominal pain in order to obtain narcotics.
The road from here will prove to be interesting. Houston media is looking into the story and will likely air something to expose Michael Patrick McManus as the fraud he is to those he sees everyday. The authorities are finally taking the case serious after some dropped balls this morning and even more phone calls have been made to make sure McChinpubes gets what is coming to him.
We'll update as we learn more.
(35) Readers Comments