The Web's Leading Military Blog Since 2004
BREAKING: Douchey McChinPubes Arrested
Please note: This story on Michael Patrick McManus is rapidly developing. Please check the Michael Patrick McManus tag for the most up to date information.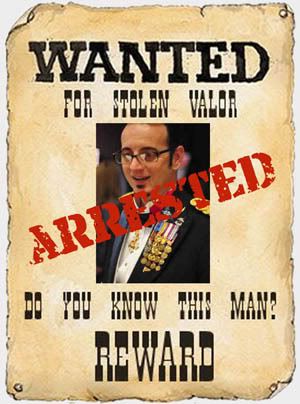 I got word this evening that Michael Patrick McManus was arrested this evening by the Houston FBI on charges related to the Stolen Valor Act. This is a huge victory for every single person who has served in the military. A big thanks goes out to ABC 13 in Houston for pushing this. Please visit their site for their full coverage.
People who claim to have served, especially those whom wear our awards for valor, are have a special place in hell waiting for them. McChinPubes not only claimed to be a general grade officer, he wore medals for valor and our honored injured. My stomach still churns every time I see a new comment our the two older posts.
Here's to a long prison sentance, a hefty fine, and other not so pleasant prison experiences.
Update: Just noticed the video has an embed code!
(4) Readers Comments